Sums

Get Free Book Summaries Created for Church Leaders
How many books are out there that you wish you had time to read? Some church leaders we know keep a list of "must read" books, but they can't seem to find the time to read them all. Sound familiar?
That's why we created Sums. There are so many great books out there—authored by both ministry and business leaders—that can help you go ahead in your leadership. Sums are short, 5-7 page summaries of the books we think will give you a personal leadership boost. Our team is always reading and we'll turn the best books we read into Sums issues that save you time and add enormous value to your leadership.
At the end of each issue of Sums, you'll also find a page of Go Ahead Actions drafted by one of our Auxano Navigators. (These Navigators work side-by-side with church leaders like you to help them discover vision clarity and then align their ministries to make meaningful progress.) These Go Ahead Actions will give you practical suggestions about how you can begin to apply the ideas in each book to your ministry today.
Are Sums Really Free?
Sums are FREE. That's right. You heard us! We believe so much in this resource that we wanted to provide it at no cost to church leaders. All you have to do is sign up right here in the Vision Room, and Sums will begin to appear in your email inbox about every other week.
To give you a taste of the value you'll receive in each issue of Sums, download a sample issue below. It's based on Reggie McNeal's important classic book, The Present Future. If you like that, come back here to the Vision Room and sign up to receive a new issue of Sums every other week. What are you waiting for? They're free! Go ahead and sign up.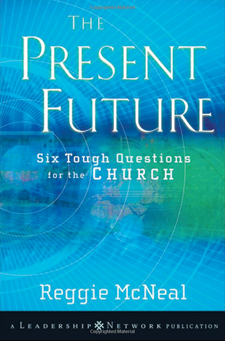 Click on the image to download your sample issue of Sums.
Or, Sign up to receive Sums here >